New Online Slots
Do you like to play the newest slots games when they come out? Sometimes the games are great and other times not so good. We try and play all the new games when they are available and there are some pretty good ones.
For slots players, here are a couple of really cool games that are visually stunning and are a lot of fun to play:
Kong Slots Game
This is one of the newest playtech powered games and we first tried it at Omni Casino. Upon its launch, it proved to be a huge hit and was the most popular game to ever debut at Omni! Kong offers super nice graphics and sound effects that make it a truly great game. Warning: This game is so fun its almost addictive!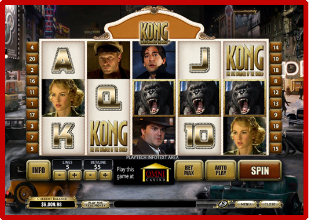 Iron Man 2 Slots
Iron Man was a great movie and also happens to be a great slots game! If you like great movie themed games then we highly recommend Iron Man 2. Featuring rich graphics and sounds you will find hours of entertainment here.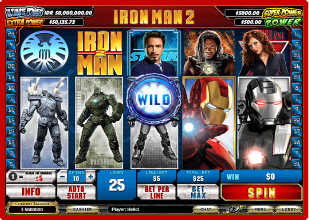 Note - Both these games above are provided by Playtech software which does not allow USA based play. Come back soon as we will be adding other games that allow all players.